The Basics of Berber Carpeting
With a storied history originally woven from the Berber tribe, Berber carpets represent a unique type of carpet that has served homeowners with distinct style and valuable performance for decades. Choosing the right carpeting for the home is determined by a variety of factors such as activity level, décor preferences, and stain resistance needed. Our Atlanta Flooring Design Centers Inc. showroom in Suwanee, GA has a vast selection of carpet types, constructions, and carpet fibers that can help you refresh your favorite rooms with supreme softness. If you're looking for the best soft surface solutions, it's worth exploring the basics of Berber carpeting: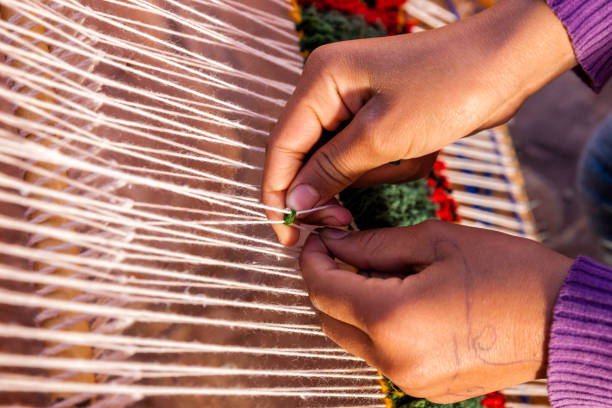 Construction – Whereas Cut-pile carpets, friezes, Saxony carpets, shag carpet, and cable carpets can be difficult to keep clean in an active home, Berber carpets can be a great fit! Berber carpets are looped carpets, which means the actual carpet fibers are formed in short, thick loops that weave back and forth to create a tight construction. Low-profile level loop pile carpets and multi-level loop pile carpets are excellent choices for low-maintenance carpet to support high-traffic areas. Available in nylon, wool, or polyester fibers, Berber carpeting often features multi-colored flecks from a neutral palette which can help disguise wear-and-tear better than other carpet types.
Performance – Thanks to the low-profile construction, Berber carpets offer outstanding durability, stain resistance, and wear resistance. Even when exposed to heavy traffic, Berber carpeting offers resiliency, will not get torn off, and will not broadcast footprints as much as other residential carpet types. While many carpets can provide a suitable level of stain resistance, Berber carpeting can actually provide spill resistance and are less quick to absorb spills, liquids, and pet accidents. This quality also aids in the clean-up of dirt, mud, and winter debris. Speaking of pets, it is extremely important to keep pet nails and claws trimmed to prevent snagging on the carpet loops, as well as prevent teething on the loops from younger dogs and scratching from cats of all ages. If properly maintained and cared for, Berber carpeting can last in the average home for up to 20 years without needing to be replaced!

Affordability – Although the price can vary among different Berber carpets due to the number of options available, Berber carpeting is one of the more affordable types in the market. Like any type of carpeting, the quality of fiber used by the manufacturer will go a long way towards the longevity of its performance and appearance. A neutral nylon Berber carpet is a solid, affordable investment that will give the home quality performance and style. Wool fiber will cost more per square foot but will feel incredibly soft underfoot. For the ultimate stain resistance in an active home, it may be wise to invest in Olefin fiber. Prices for Berber carpeting will also depend on the pattern, color flecks, and details that go into the respective designs.
Potential Cons – Depending on what you desire most from your carpet choices, Berber may have a few potential drawbacks that need to be weighed. Some consider the look of Berber carpet to appear outdated and with limited color options, but this traditional style has made a comeback in recent years. Although Berber carpeting is more durable than many other carpet options, the feel is less plush than other carpet piles and can be harder to repair in the rare instances that it experiences damage.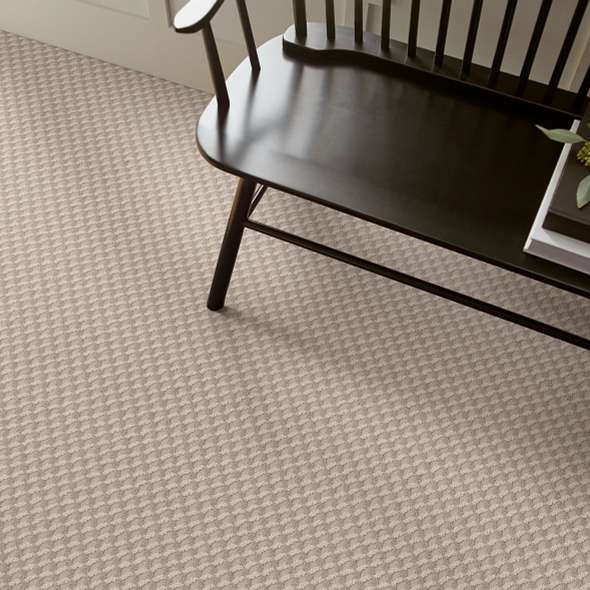 When you choose the right carpet fiber for your home lifestyle, a Berber carpet combined with a high-quality will perform in your home like a dream. Our Atlanta Flooring Design Centers Inc. carpet experts can help you explore the perfect Berber style in our Suwanee, GA showroom that will work perfectly in your high-traffic areas!