The Best Flooring In A Home With Kids
Until they reach a certain age, our kids don't always understand the value of our beautiful home and the surfaces inside. Even when they are old enough to drive, they can still make decisions that make us scratch our heads. Oftentimes, the accidents or crashes that kids cause indoors are the result of having fun and being unaware. It's hard to stay mad for long because as they say, kids will be kids!
Truthfully, we wouldn't want it any other way. We want our kids to approach every day in life with vigor and enthusiasm, so let's arm our households with flooring that can handle the fun! No matter what look you love, there's an option that can serve your vision and serve your active bunch with equal effectiveness. Here are some of the best flooring options for a home with kids.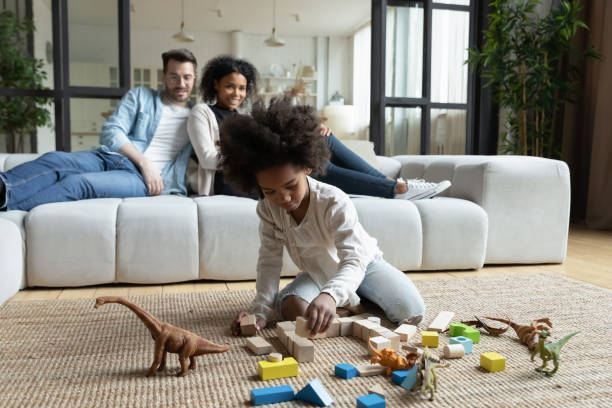 Easy To Clean Carpet – Kids love the softness and warmth that carpet provides and enjoy reading, playing with toys, and watching TV stretched out on cozy carpeting. Parents love carpet because it's a soft landing in case their little ones take a tumble- which will certainly happen. Choosing the best carpet fiber for your home with kids is based on activity level and ease of maintenance.
Give your high traffic areas like hallways, kid's bedrooms, and playrooms, a different carpet fiber than living rooms or master bedrooms. Focus on stain resistance, resiliency, and construction that will keep the carpet looking newer for longer. For instance, a cut and loop carpet features cut pile and loop pile fibers that not only add softness and texture but also help hide dirt and stains.
Also, the right carpet fiber will make a huge difference. Polyester is a great fit for families looking to save money when replacing carpet but still need durability and stain protection. Nylon is another great choice for resiliency against heavy foot traffic as well as stain resistance, durability, and ease of maintenance. Triexta fiber brings superior stain protection and enhanced durability for maximum performance. Any of these carpet types will be a better fit for a home with children.
Waterproof Hard Surface Floors – For all the times you've witnessed a spilled glass or knocked-over plate of food, it's time to invest in a waterproof floor! Modern innovation has produced gorgeous hard surface options that also handle liquids without fear of warping or cracking.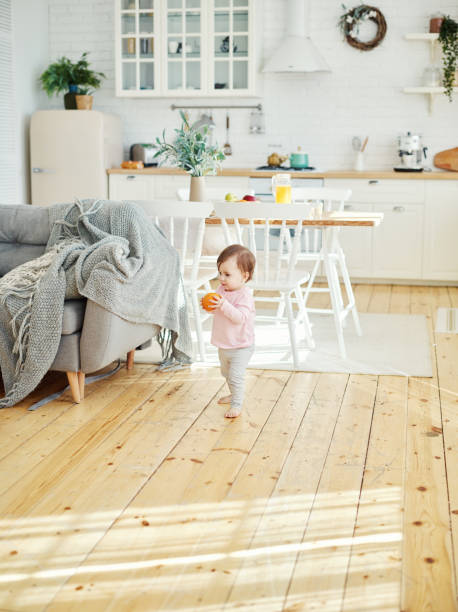 Engineered hardwood manufacturers have created waterproof laminated wood with seal protection. LVT is inherently waterproof and can even be wet-mopped when it's time to clean up! Many laminate options are water-resistant but not completely waterproof, meaning standing water over time will cause damage but the average spill will wipe up without any damage. They are also scratch resistant making laminate a great option for any family home. All of these varieties will help withstand the constant motion of kids that causes liquids to hit the floor.
When you're ready to purchase kid-friendly flooring options, schedule an appointment and a member of our sales team will be happy to help you find the versatile surface to meet the needs of your active home!